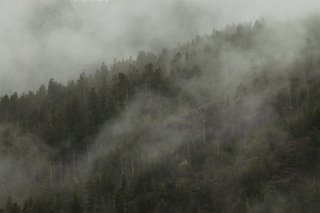 This Victoria Day long weekend myself and two friends tried to find a new climbing area called Spire lake. Spire lake is located between Port Alberni and Tofino. We had a late start and did not arrive to were we thought it was to start until it was dark. It was also pouring rain. After riding our bikes for 30 minutes we came to a washed out river and had to return to the car. We stayed the night in the car and had some fun the next day. Most of the time it was raining but we did have a few dry breaks were the weather was quite nice. I did manage to get some photos.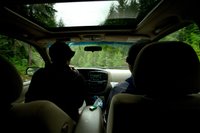 T
he Next morning we got up and drove down a old logging road hoping to find something exciting. Didn't find anything to exciting but I did manage to get some photos. There were lots of waterfalls and washed out roads. This is why we had to stop and turn around. Here are a few more pictures that I managed to take while it was not raining.
After this we were heading home when we decided that we wanted to see check out a rock face that was on the other side of Cameron Lake. This involved riding along the railway that is not used anymore, and yes it was raining for part of it. After the rain cleared up an the sun came out (a bit), there were
some amazing views.
Many of the views were off trestles and thats were many of the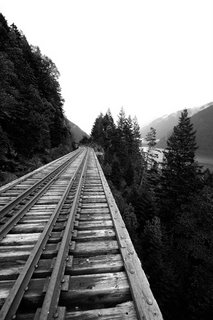 photos were taken from.
The railway has not been used for at least four years. All I will say about the trip along the tracks is that biking along a railway is not recommended.
Although it was a bumpy, wet ride the views were well worth the journey. I wish the weather was a bit better for this but it did not rain on us the whole time so it could have been worse.Although the weather was not ideal and we did not find the climbing area at Spire lake we did have a good time and it was quite the adventure. This was much better than sitting at hom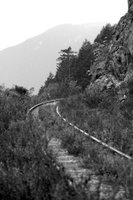 e.