Last weekend while I was in Nanaimo for the long weekend I hiked out to Ammonite Falls in Benson Creek Regional Park to take a look at the falls.  The last time I had been it was in the middle of summer and the falls was reduced to a trickle. This time was a bit of a different experience, with all the rain and snow in the mountains the creek and the falls was very big.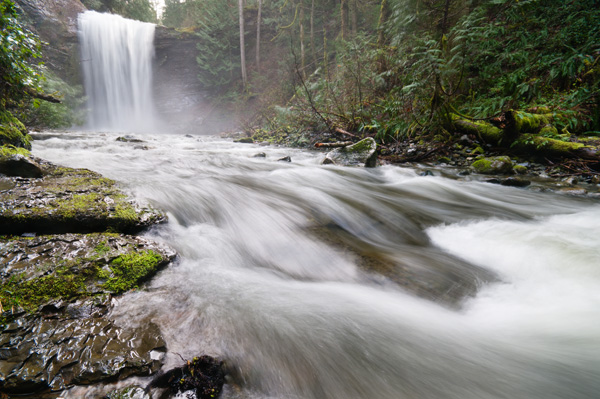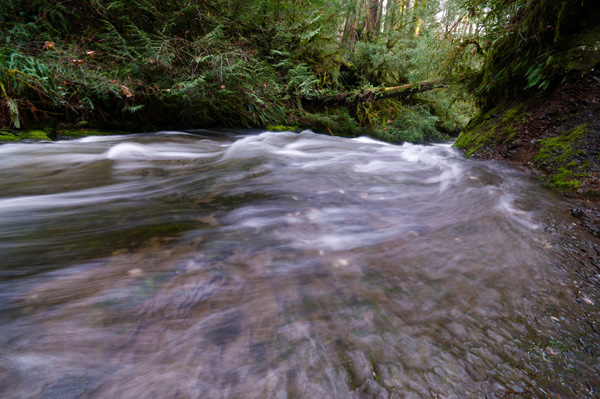 Looking downstream from below the falls.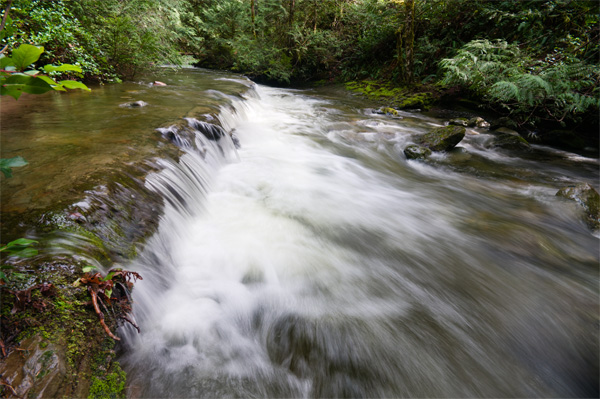 A smaller water fall above the main falls
Although falls its self is protected by the Benson Creek Park much of the land around the park is being logged or developed. Walking the most popular route to the falls you will slowly have to pass by more and more signs of development and logging.