I was woken up early by the lovely sound of heavy rain on my tent, in a brief pause in the rain I packed up camp and started on my way towards Jasper. On my way out of Wells Gray I did stop at a few places. One of those was a viewpoint overlooking the valley that the road follows.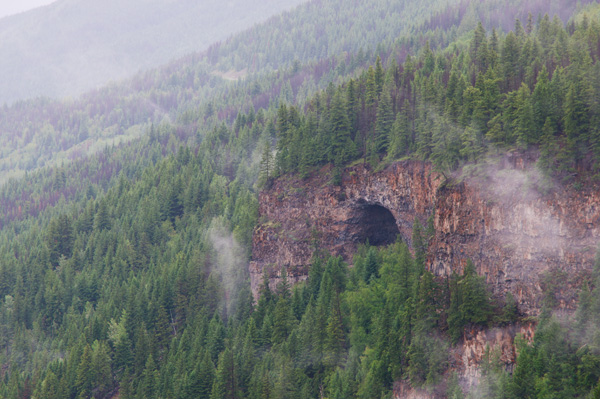 A look at one of the valleys steep walls
My next stop was at another well know waterfall, Spahats Falls which has carved into the volcanic rock before it tumbles off a cliff into a raging creek.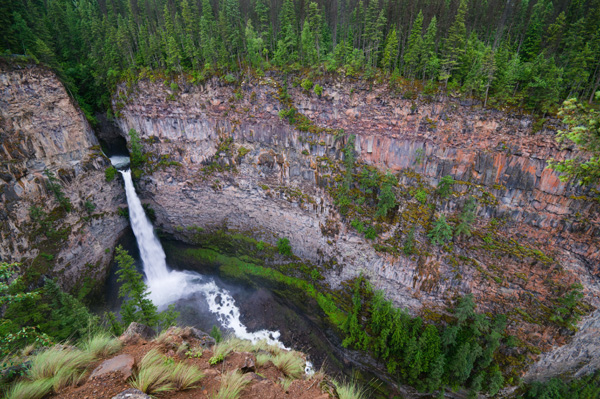 The rest of the day was a pretty uneventful drive up to Jasper and then setting up camp.