This was my first real day at Wells Gray park and although it was warm out the weather was a mixed bag of rain and sunshine which was not ideal.
I decided to go and check out the most well know waterfall in the park, Helmcken Falls which tumbles 141 m (463 ft). This is one of the highest waterfalls in Canada and was spectacular to see.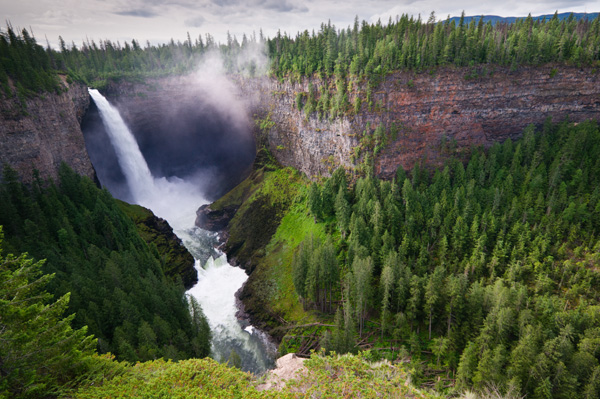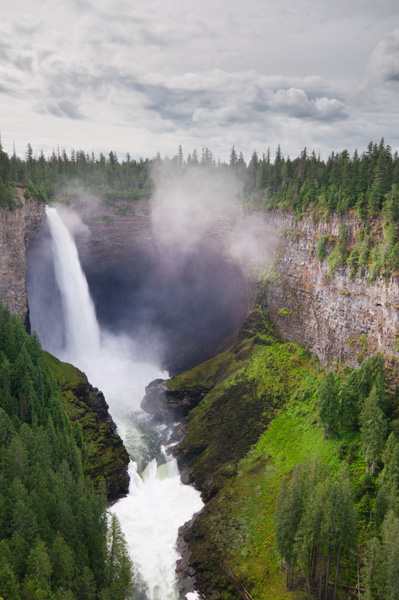 My next stop was Ray farm, this was the site of the only homestead in the park and was donated when the owners passed away about 50 years ago. Since then nature is slowly returning the site to its natural site but most of the original buildings are still standing.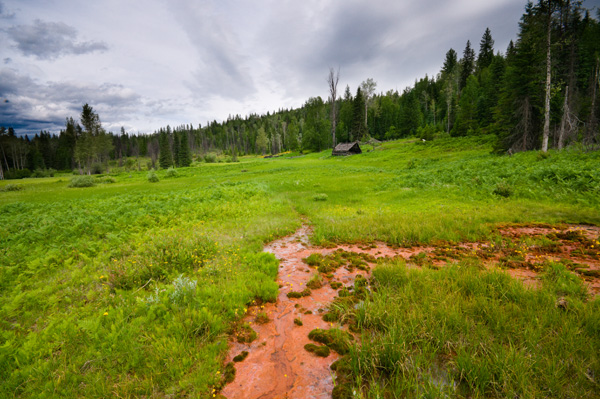 The remaining farm buildings with a natural mineral spring in the foreground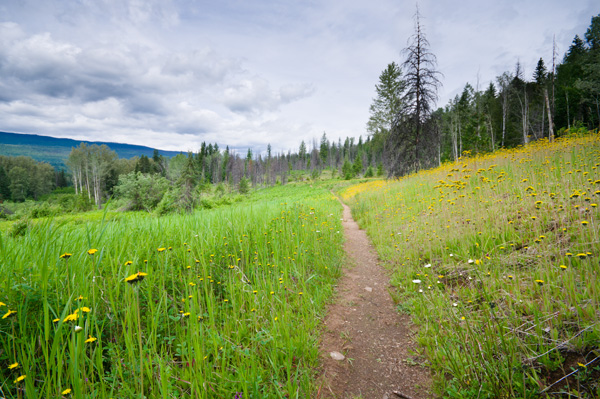 A trail through what was one of the fields