After a cold and very windy night it was time to pack up my tent for the last time and make my way to Rossland to spend the night there. The night had dumped patches of fresh powder around but most of it was blowing around and drifting in patches along the way.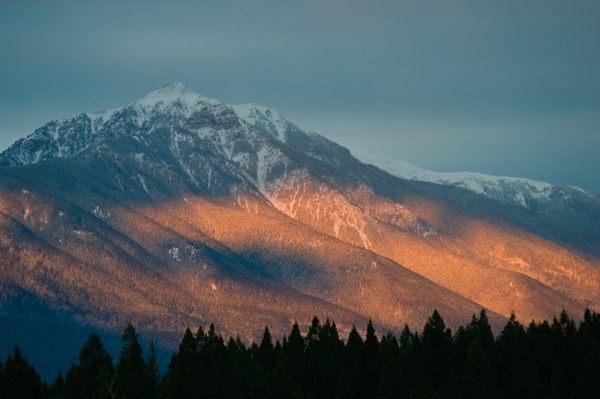 Sunrise
After being on the road for 2 out of the 8 hours for the day I decided to stop to get some photos down near a river. Bad idea. As I was walking down the river bank while carrying my camera I managed to fall down the bank first breaking my fall with my camera and then my head. Camera and lens held up very well and seem fine. My head on the other hand did not come out so well. I managed to get a good 3inch gash in my head which seemed to bleed a lot. This is why it is always good to carry a first ad kit! After patching my self up I got the shots I wanted and it was time to get back on the road.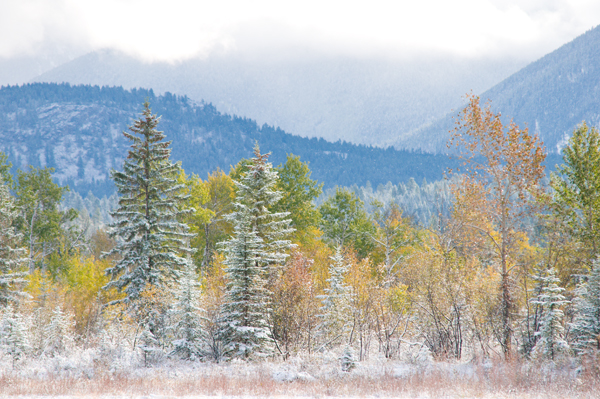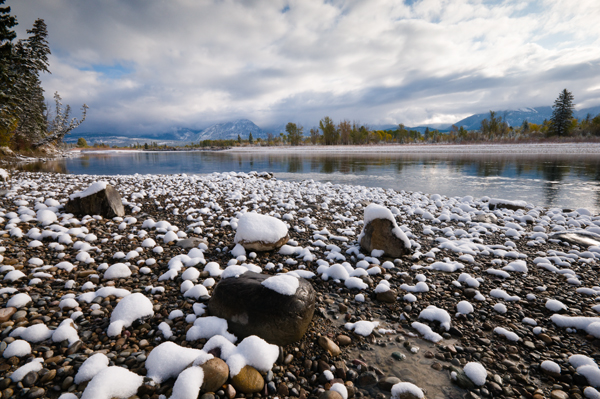 After my incident was not feeling up to taking to many more photos so I drove to Rossland and spent the rest of the day hanging out in the hostel and recuperating. Next is the last leg to Vancouver, which was mostly driving.