The beginning of April here on Vancouver Island started of with a bit of a bang. On Good Friday a unseasonably violent wind storm ravaged the east coast of the island causing some severe damage to property and knocking out power to over 100,000 customers. Although there was a wind warning in effect for the area no one was expecting the 144 km/h winds that did come. I was up in Lantzville for the long weekend and braved the storm twice to get some photos. It turns out taking photos in extreme winds with driving rain is pretty difficult!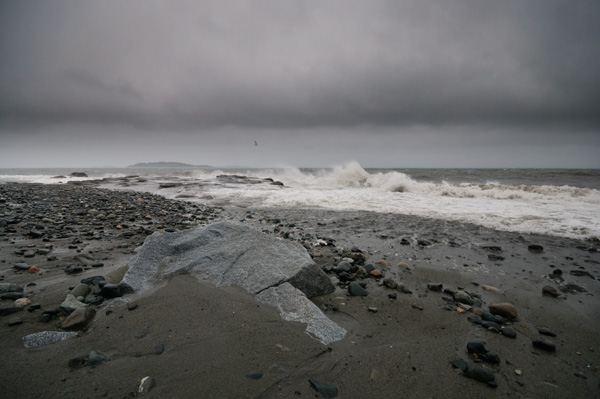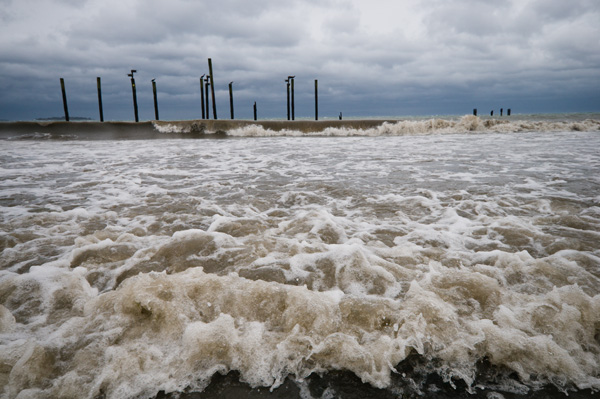 The usually clear water was churned into a muddy froth.
Although most people where staying at home it seemed that number of adventurous people decided to make the most of the stormy weather.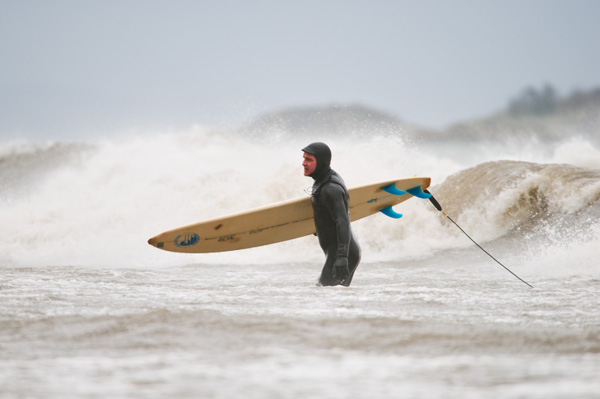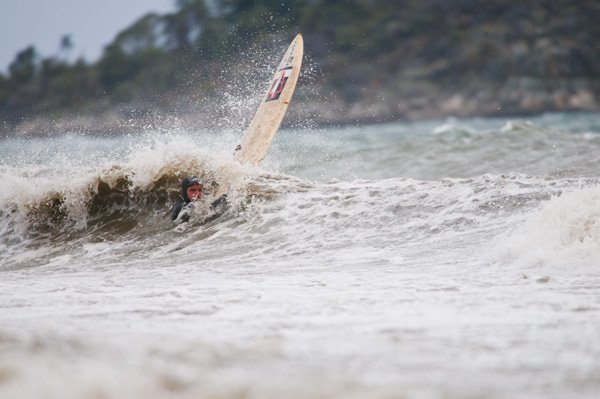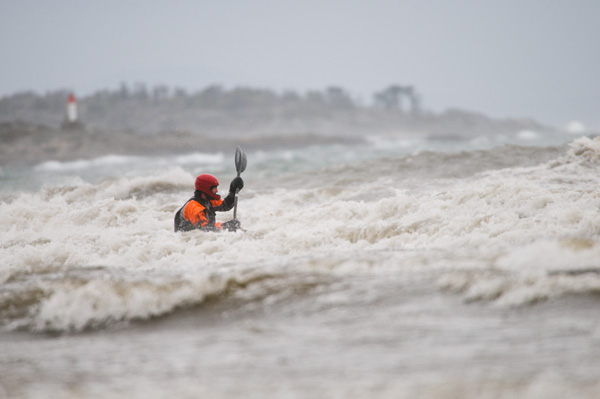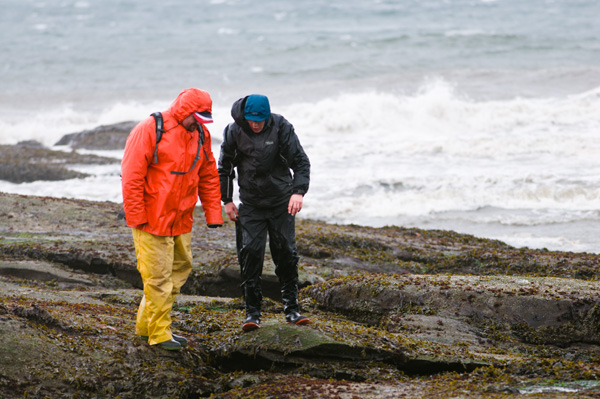 During a short lull in the winds a number of people did come down to the beach to check things out.