I got up this morning to a cold damp morning, it had rained overnight and a low cloud was moving in. I had a quick breakfast, packed up camp and started to drive towards Yoho National park. I passed through Rogers pass and was disappointed that  I could only see maybe 100 meters. I passed through Golden and then got into Kicking Horse campground which is just outside the small community of Field.
Once I setup camp and had lunch I made my way out to Natural Bridge. Natural bridge is a very cool rock formation that arches over top of the river creating a "natural bridge".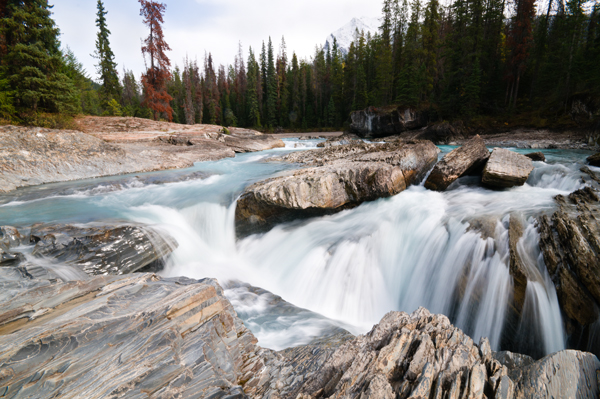 Just above Natural Bridge
After Natural Bridge I made my way up to Emerald lake.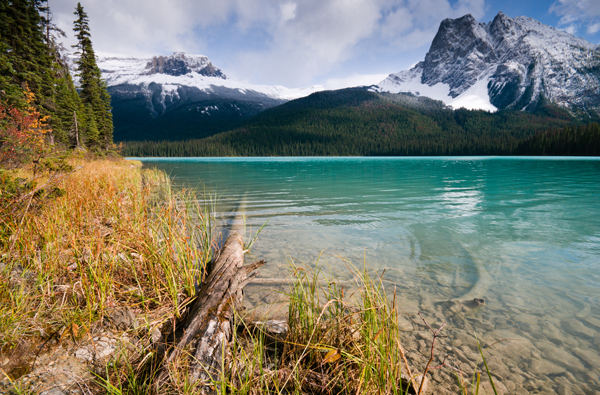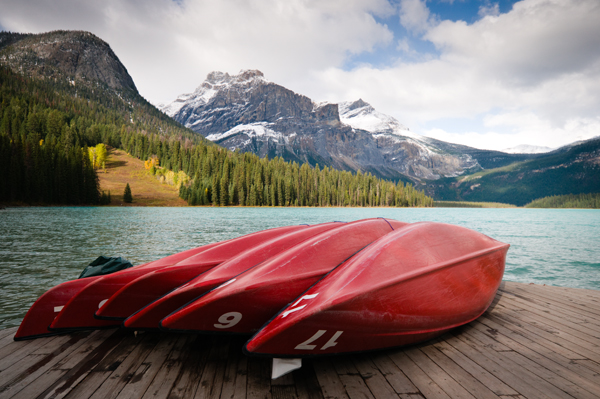 After visiting Emerald lake I started to make my way back to camp. On my way back I stopped in at Field. It is strange to see communities in a park but there are a few of them and this was probably the smallest one I saw.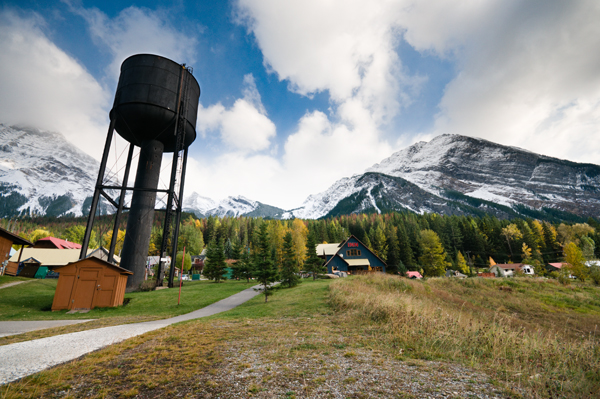 Outside of the campground and behind Field the Kicking Horse river spreads out into a large flood plane. I was really hoping to see some animals on these plains but never did see any.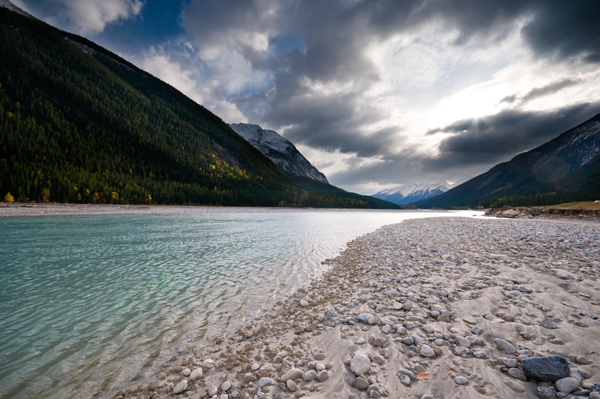 Just past the campground there is a place to that you can view two rivers joining before flowing down to the Kicking Horse river. It was a neat place to visit and did not see another soul.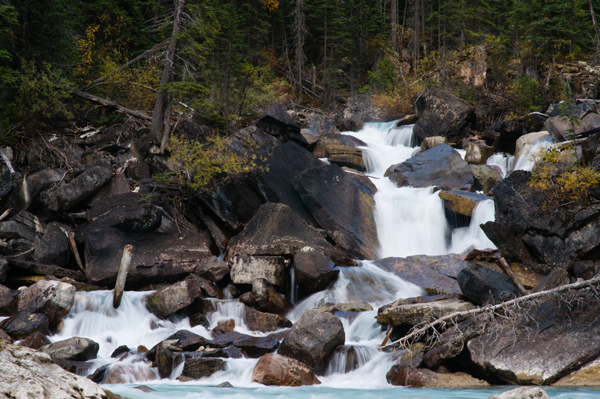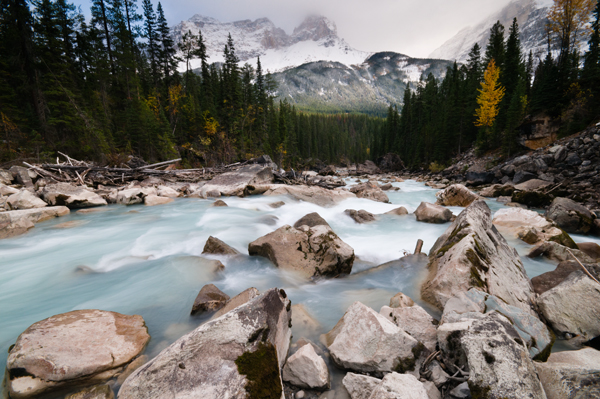 Tomorrow its time to head over to Lake Louise!