Waking up after a cold night is not to bad until you get your of your sleeping bag, after that it is a mad scramble to get the stove going to get something warm to eat and drink. After I had warmed up and packed up camp it was time to move on. I was making my way towards Lake Louise in Banff National park. While still in Yoho National park I stopped off to take a look at the famous spiral tunnel and lucked out to see a train passing through.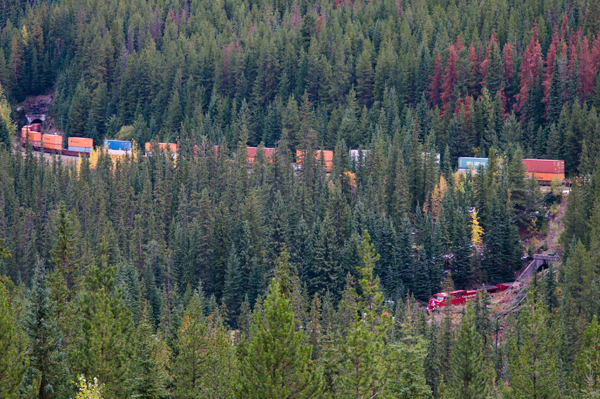 After the viewing the spiral tunnel it was time to move onto the Lake Louise. This was the first fully serviced town I had seen in a park and was interesting. After making a quick stop in the town it was onto Moraine lake, one of the most photographed spots in Canada.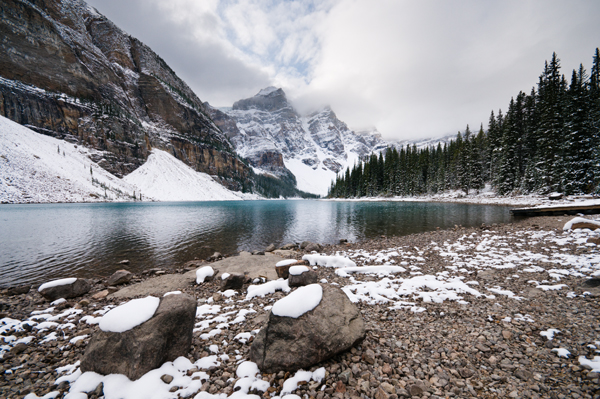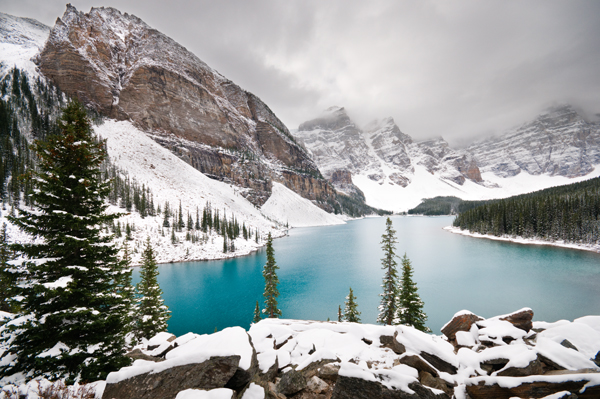 After spending a few hours hoping for the clouds to break I decided to move on. Next stop was lake Louise its self.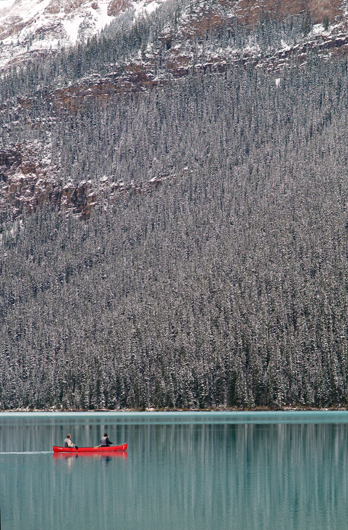 Once I had fought off the crowds at lake Louise it was time to head out to make camp. I would be going to Mosquito Creek for the night. This was one of the coldest spots of the whole trip and the squirrels where busy getting ready for the cold winter ahead.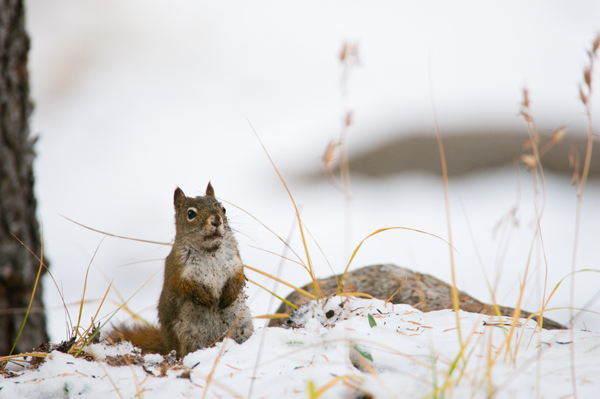 Tomorrow we will be heading up to Jasper and passing through the Columbia ice field.